Did you hear about the 7-Day Real Food Challenge that I'm hosting at Mary's Kitchen? Read Details and Recipes for the "scoop" and to get signed up!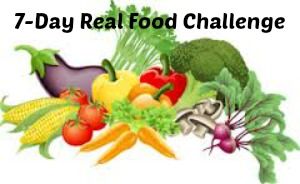 At the moment we are 7 bloggers participating in this challenge...more are welcome!
Joyce @ It's Your Life
Lydia @ Lydia's Flexitarian Kitchen
Maureen @ It's All Connected
Jules @ My Mom's a Whack Job
April @ WhyTheSimpleLife
Melinda @ Auntie Em's Guide
and me...Mary @ Mary's Kitchen and Back to the Basics
I've said it before and I'll say it again...Preparation is KEY to success in any challenge or project.
Continue reading...
The HUGE Overstocked Heirloom Seed Sale ENDS tonight at Midnight!
AND...Check out the Review at The Self-Sufficiant HomeAcre