There are 2 HUGE events going on this month...
3 including Mother's Day!!!
May 17th is Food Revolution Day! I shared the specifics at Mary's Kitchen. Find an event near you or create your own!
"Food Revolution Day on 17 May is a global day of action for people to make a stand for good food and essential cooking skills."
*I encourage Everyone, especially BLOGGERS to get involved!*
May 25th is March Against Monsanto!
"T

his is a Call to Action for a
Non-Hierarchical Occupation of Monsanto Everywhere
Whether you like it or not, chances are Monsanto contaminated the food you ate today with chemicals and unlabeled GMOs. Monsanto controls much of the world's food supply at the expense of food democracy worldwide. This site is dedicated to empowering citizens of the world to
take action
against Monsanto & it's enablers like the FDA, USDA, EPA, GMA, BIO, and the processed food companies that use Monsanto's products."
May 25 'March Against Monsanto' planned for over 30 countries
"SEATTLE, Wash. (May 1, 2013) - March Against Monsanto
has
announced that on May 25, tens of thousands of activists around the world will "
March Against Monsanto
." Currently, marches are being planned on six continents, in 36 countries,
totaling
events in over 250 cities, and in the US, events are slated to occur simultaneously at 11 a.m. Pacific in 47 states."
You can get started by Gr

eening Your Plate!
Your may have noticed I've been sharing quite a bit of info on GMOs lately. There is a reason. They are toxic! Recent studies have shown that the nutritional value of gmos are not only d

i

minished or non-existant, they

can be poisonous.
Horror

s of toxic Soy
RT: Toxic Corn
11 Year Old's take on our Food System
Genetic Roulette
Monsanto Corn Cause Tumors - Study
WORSE...the EU is set to vote today, May 6th, to essentially ban seed-saving practices. Read the Article.
"
Under the new law, it will immediately be illegal to grow, reproduce or trade any vegetable seed or tree that has not been tested, approved and accepted by a new "EU Plant Variety Agency". Moreover, an annual fee must also be paid to the Agency if that particular variety is to be used by anyone."
This is WRONG! I encourage you to SHARE this on your personal, blog and business fb pages. Please consider liking GMO Free Worldwide on fb as well. This page was created to share educational information o

bout GMOs.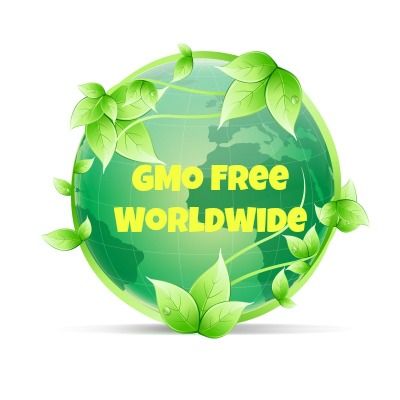 Don't forget to stop back tomorrow for Tuesdays with a Twist!! You may have been featured and there's still time to enter the 2 giveaways!