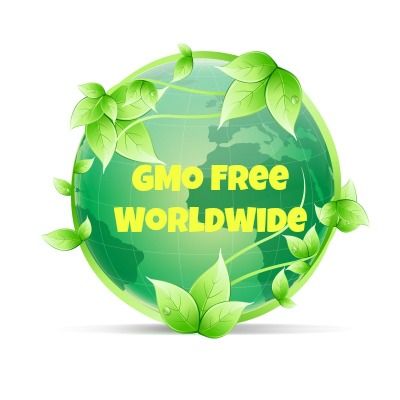 I know it's "hip" to be green these days. I was speaking to a friend of mine who is older and wiser than I. She said "I was green before it was cool!" It's true! "Liv

ing sustainably" used to be just living!
We make our own (or buy) "green cleaners," we recycle and reuse household items. This used to be a normal

way of life.
Have we thought about our dinner plate?
Do we know how much petroleum went into growing and harvesting the wheat and soy that was used as a filler in those store-bought veggie burgers? How about those tasteless tomatoes that traveled over 1,000 miles to get to your local grocery store?
As much as I try not to "preach" I start these posts off so innocent and end on my soapbox. Sorry bout that! Well, no I'm not! If we don't think about the environmental and health impacts of the way we eat there will be no "green" future. All of our "food" will be fake!
Example: Welch's fruit juice cocktail contains more CORN than fruit
Don't even get me started on what they do to meat when it's processed so that it holds that "pink" color. Worse...It's USDA and FDA approved! Talk to any US Meat Inspector.
So how do we "GREEN our Plate?"
-Shop local beef, chicken, pork and eggs. This will cut down on fuel

used to transport as well as the chemicals used in processing at commercial plants.
-Go meatless! Not everyone can cut out meat completely but Meatless on Monday is a SINCH! I've got 30+ recipes at Mary's Kitchen.
-Add more greens and grains. Not everyone can eat grains but adding greans is a healthy step in the right direction.
-Go GMO Free! Check out GMO Free Worldwide on fb for tips on gmo free living. There are plenty of companies who use non-gmo

ingredients.
-Grow your own! My company Mary's Heirloom Seeds sells non-gmo, organic heirloom seeds AND we include a F

REE pack with all orders!

Even if you only have space for a few herbs that makes a difference. If you have more room start with what you know you and your family will eat. Swiss Chard and Basil are EASY to g

row!
-Farmer's markets

!

If you are unable to grow your own or enough of your own find a local fa

rm or farmer's market to purchase produce and meats.
-Join a CSA: Community Supported Agriculture. This is a wonderful program to share local produce at a fair cost. Reasons to join a CSA
-Grow Sprouts! Nutrient-dense sprouts can be grown at home in as few as 2 days. Mung Beans are one of the easiest to sprout and they are a great source of protein and fiber.
To help you get started there are 2 giveaways going on:
Baker's Dozen heirloom seeds Combo Pa

c

k
Doc's Herbal Tea - non-gmo, organic tea varieties
These are just a few of the ways we can

"Green our Plates!" Any other suggestions?
I'm linking up at The HomeAcre Hop and HERE.