I try not to go overboard with giveaways but this week I'm announcing 2!!!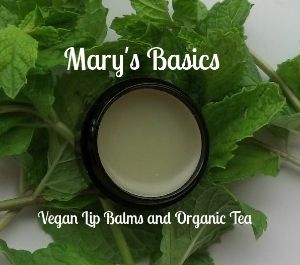 Another giveaway sponsored by Mary's Basics!
Doc's Herbal Tea Giveaway!
The Doc's Herbal Tea giveaway is sponsored by Mary from Back to the Basics and Mary's Kitchen!
One lucky winner will receive their choice of Chai, Allergy, Chamomile, Flashes, Soother, Recharge, or Winter Spice herbal tea along with a package of do-it-yourself teabags or an infuser.
Be sure to enter for your chance to win by midnight on May 14th!
Chai tea from Mary's Basics!
"Unlike traditional tea bags, our loose leaf herbal tea is fresh, fragrant, tasty and longer lasting. You'll find an exotic selection of herbal and medicinal teas, all hand packaged with care. All teas come with brewing instructions and are 100% organic and non-GMO."
Visit Mary's Basics and check out the wonderful selection of lip balms, organic tea, brewing supplies, and Herbal Kits! These would make great gifts for Mother's Day!
Mary's Basics is a small family owned and operated business located in sunny South Florida. Our motto is Simple. Pure. Natural.
a Rafflecopter giveaway